5 Ways to Prepare for Hurricane Season in Texas
August 17, 2022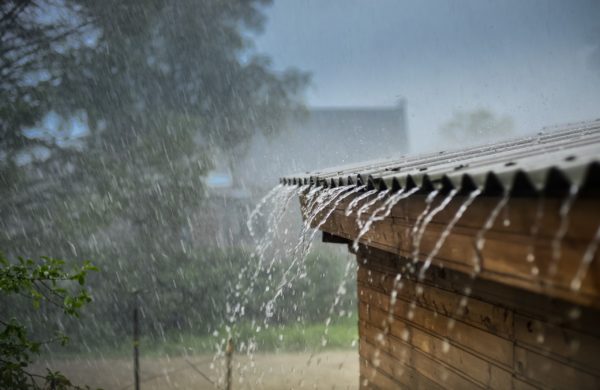 As the days get shorter and the weather gets cooler, Texans know that the next few months will bring a different kind of danger: hurricane season. Each year, Texans in the coastal areas face the threat of storms that can damage homes and businesses, knock out power for days or weeks, and even cause fatalities. Below, we will discuss some steps you should take to prepare yourself and your home for a hurricane.
1. Know Your Evacuation Route
You should know your evacuation route if you live in an area prone to hurricanes. You can evacuate quickly and safely if a storm is heading your way. Be sure to map your route and plan for any potential road closures or traffic jams. It is also important to have a backup route in case your primary route becomes impassable.
If you have time before evacuating, fill up your gas tank and grab any essential supplies you may need on the road. And most importantly, do not wait until the last minute to evacuate! If a hurricane is bearing down on your area, it is better to be safe than sorry.
2. Make a Hurricane Survival Kit
If you are stuck at home during a hurricane, it is important to have a survival kit on hand. This kit should include enough food and water for everyone in your household and any necessary medications. You should also have flashlights, batteries, and a first-aid kit. It is also good to have cash in case ATMs are down or power is out.
In addition to your physical survival kit, it is also important to have an emergency plan. This plan should include contact information for your family and friends and instructions on what to do in case of an evacuation. Be sure to practice your emergency plan with your family so that everyone knows what to do in case of a hurricane.
3. Protect Your Home
If a hurricane is heading your way, there are some steps that you can take to protect your home. First, be sure to close and secure all of your doors and windows. If possible, invest in storm shutters or plywood to further protect your windows. You should also move any outdoor furniture or decorations inside so they don't become projectiles in high winds.
Another important step is ensuring that your gutters and downspouts are debris-free. This will help ensure that water can flow freely away from your home during a storm. Finally, be sure to fill up any sandbags you may have and place them around the perimeter of your home. These sandbags can help to prevent flooding and water damage.
4. Check Your Heating and Cooling System
Before hurricane season begins, it is important to have your heating and cooling system checked by a professional. This way, you can be sure that it is in good working order and can withstand high winds and heavy rains. In addition, be sure to stock up on any filters or other supplies you may need during the hurricane season.
By ensuring these systems work properly, you can minimize the risk of carbon monoxide poisoning during a power outage. You can contact a professional heating and air conditioning contractor like Reed Service Company in Beaumont, TX.
5. Get Power Backups
If you live in an area prone to hurricanes, it is important to have backup power. This way, if your power goes out during a storm, you will still be able to keep your lights on and stay cool (or warm). There are a few different options for backup power, so be sure to do your research and choose the one that best meets your needs.
One popular option is generators. These can provide power for essential items like refrigerators, lights, and fans. However, they can be expensive and require regular maintenance. Another option is solar panels. Solar panels can provide power for small devices like phones and laptops. And finally, battery-powered fans and lanterns are also a good option for backup power.
Rely on the Pros
Hurricane season can be stressful, but by being prepared, you can minimize the risk of damage to your home and keep your family safe. And remember, if a hurricane is headed your way, always heed the advice of local officials and evacuate if necessary.
At Reed Service Company, we provide preventive maintenance services, installation, and repair for heating and cooling systems, among other services. Contact us for consultation — our lines are open 24/7, and we will be happy to assist you!