Benefits of Regular Maintenance for Your Heating System
February 15, 2022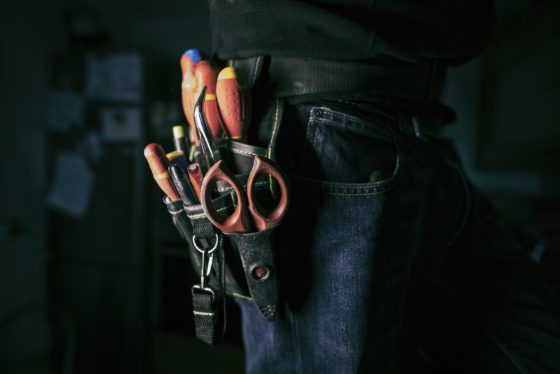 A heating system is just like any piece of mechanical equipment when it comes to regular maintenance. It is required in order for the system to work properly and for a long lifespan. A heating system is an expensive investment, so you should protect it by ensuring it gets the maintenance it needs. Here are the benefits of regular maintenance for your heating system.
Improved Energy Efficiency
Trained heating professionals know everything about your system inside and out. They know just what to check for and adjust for maximum operation and energy efficiency. During a maintenance visit, all components will be inspected, oiled, adjusted, and replaced as necessary. The inside of the system will also be cleaned out, and the airflow tested. With maximum airflow, fine-tuned components, and a clean system, it can work with the least amount of energy possible to heat your home.
Better Indoor Air Quality
A clean system does more than just run efficiently. It also maintains the indoor air quality of your home. A dirty system can contribute to irritation of allergies and dust buildup in your home. During maintenance visits, the technicians will check your air filter to make sure it is clean. They will also give you guidance on how often you should change it between maintenance visits. In general, the air filter of your heating system should be changed every three months. However, it is a good idea to check on your filter once a month, especially if you have pets or live in a rural area with dirt roads. During your monthly checks, you can vacuum off the cover and the filter if it doesn't need changing to prolong the time between replacements.
Increases the Lifespan of Your System
Regular maintenance makes sure your system doesn't have any unnecessary added stress on it. A system that can run with ease is a system that will last a long time. Regular maintenance visits can also catch small issues before they compound into larger ones.
A system that has a lot of dirt and debris buildup on its working components due to lack of maintenance can lead to overheating. This can cause the heat exchanger to crack. Replacing the heat exchanger is quite expensive, and in most cases, a total replacement is more cost-effective. A dirty system adds a lot of unnecessary stress to your system, which increases the need for repairs and reduces the overall lifespan of your system.
Increases Home Safety
A furnace that needs repairs can be dangerous if it uses fuel to produce heat. A cracked heat exchanger can leak carbon monoxide into your home. This colorless and odorless gas is a silent killer and will go unnoticed until someone in your home starts feeling its effects if you do not have proper carbon monoxide detectors.
A professional heating technician will check the heat exchanger, burner, and igniter. They will ensure they are free of cracks and soot buildup. When it comes to electric heating systems, regular maintenance is essential for fire prevention. A frayed wire or loose connection can prove disastrous.
Validates Your Warranty
When you purchase a new furnace, most will come with a manufacturer's warranty. This warranty has requirements on your part to keep it valid. One of these requirements is to have your system maintained according to the manufacturer's timeline by a licensed professional. You must keep accurate records. If you try DIY maintenance on your heating system, it will void the warranty, regardless of the issue.
Saves Money
A system that gets regular maintenance uses less electricity, which saves you money on energy expenses. But it also saves you money in repair costs. Regular preventative maintenance catches small issues such as worn parts and allows you to have them fixed before they break down. A worn part can break down and, in the process, affect other parts of the system, increasing the overall repair costs. In addition, this is likely going to happen after-hours. Emergency repair visits cost more money than regularly scheduled visits.
Beaumont's Heating Experts
At Reed Service Company, we know how important it is to have a working heater. We can service and repair any model of heating system. Our services include comprehensive heating and cooling installation, repair, and maintenance. We are accredited by the Better Business Bureau with an A+ rating and have been serving the Beaumont area since 1974. Call us today to schedule an appointment for heating maintenance.