How Long Does a Landlord Have to Repair Your Air Conditioning?
June 20, 2022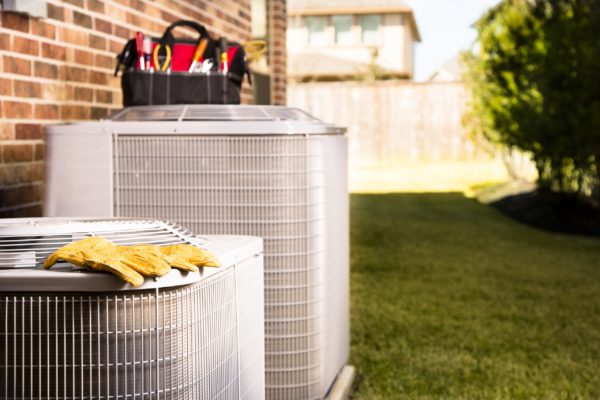 Unfortunately, Texas law does not require that landlords furnish their rental properties with air conditioning. Dallas and some other places do have their own local laws that require this, but there is currently no state law to this effect. Nonetheless, Texas law does require landlords to make any necessary repairs to any issues that could harm their tenant's health or safety, and this includes air conditioning if the property had it when you moved in or the landlord installed an AC system while you were living there.
The law specifically states that landlords are required to make a diligent effort to repair the issue within a set time period, and the clock starts from the day that you notified them of the issue. For more repairs, the law gives the landlord seven days to complete the necessary repairs or at least make a serious attempt to do so. However, for issues involving a lack of water, heating, or air conditioning, the landlord is required to fix the problem within three days.
The law is generally in favor of the tenant in these situations. Nonetheless, there are situations where landlords can gain extra time by claiming that they made every possible effort to correct the problem within the set time frame. For this reason, it is important to stay in contact with landlords about what they are doing to fix the problem to ensure that your rights aren't infringed upon.
You should also make sure to notify landlords of the issue by email or text message in case it becomes necessary to prove when you informed them of the problem. Simply doing it in person or over the phone isn't always enough since landlords could try to claim that you never informed them or that they were informed later than they actually were. It is also vital that you tell the landlord as soon as you notice the issue. Texas law states that tenants have to inform landlords of any necessary repairs within a set amount of time, and not doing so could cancel your lease agreement.
Options If Your Landlord Doesn't Repair the AC Issue
If three days have passed and your air conditioning still hasn't been repaired, it is always best to first contact landlords to inform them of their legal obligation. You may also want to inform the city officials, especially if the lack of air conditioning could lead to potentially serious health issues, such as when there are elderly people or young children in the home.
If the landlord doesn't respond or still refuses to fix the issue, the law provides tenants with a "repair and deduct" option. Basically, it states that, after the specified time frame has passed, tenants are allowed to pay for the repairs on their own and then deduct this cost from their rent. The only issue is that there is a maximum of $500. This means that if you have to pay anything over this amount, you cannot deduct the full cost from your next rental payment. In this case, it would then be necessary to take your landlord to court for the remainder of what you paid if your landlord refuses to reimburse you.
The repair and deduct option is usually the best choice for minor issues or less costly repairs. However, the law also allows you to immediately cancel your lease and get a refund on your security deposit. You may even be able to sue your landlord for damages in case the lack of AC caused any health issues. If you do choose to go these routes, the Texas attorney general's office recommends that you hire a lawyer before taking any additional steps.
Expert Heating and Cooling in Beaumont
At Reed Service Company, we have been providing residents of Beaumont with professional heating and cooling services for nearly 50 years. Our team of highly trained, NATE-certified HVAC technicians can handle any of your home's HVAC repair, maintenance, and installation needs, and we also work on commercial HVAC systems. We service all makes and models of furnaces, air conditioners, heat pumps, and other HVAC equipment, and we provide free estimates on all equipment replacement and installation services.
Thanks to our 24/7 emergency repair services, you never have to worry if your air conditioning suddenly quits in the middle of the night, on the weekend, or even on holidays. Don't struggle in the heat without sufficient air conditioning. Instead, give the experts at Reed Service Company a call today to see what we can do for you.