When Is the Right Time to Install a New HVAC System?
July 12, 2022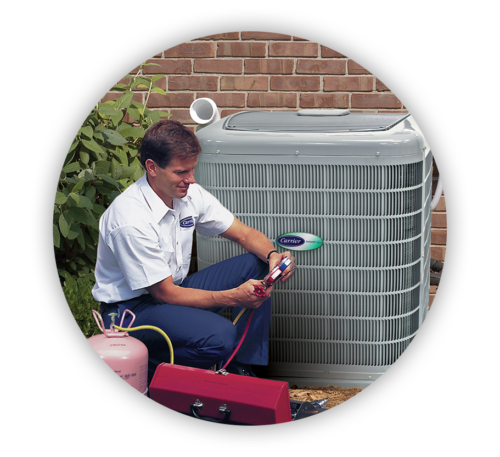 HVAC systems only have so much lifespan, although some models may work well for upwards of 20 years. That said, even the best models reach the end of their lifespan at some point. Homeowners will need to purchase a new unit before the old one fails, but questions might arise about the best time to install an HVAC system. In general, booking installations before HVAC providers experience a "busy season" might be advisable.
Not Waiting for a Critical Failure
If an air conditioner dies in the middle of July when the temperature is 100 degrees, "right now" would seem to be the best time to procure a new system. Unfortunately, waiting until the last minute has some apparent drawbacks.
For one, the home's occupants would have to suffer in the sweltering heat. They'd deal with a freezing house if the disaster happened in the winter. Winter may come with another problem: Pipes could freeze if the temperature drops below freezing.
And whether winter or summer, a home with no control over its interior temperature could be dangerous for occupants. Everyone may need to move out until a new system gets installed and is up and running. That could take some time when dealing with last-minute service and installation requests.
Booking the Installation Ahead of the Season
Opting to shop for an HVAC system during the summer and winter off-seasons seems appropriate. For those concerned about the summer, March to early May might be workable, although anyone waiting until May could be pushing it. As for the winter, September to the middle of November seems fine. Some might find it wise to shop for and purchase a new HVAC as early as possible in the off-season. Starting the shopping process earlier could also give the homeowner time to look around for a preferred unit.
Is now the time for HVAC installation work in Beaumont? Home and business owners could contact Reed Service Company. We also handle heating and cooling repair and maintenance requests for such services.
Getting the Proper Size Model
Waiting until the last minute comes with some concerns. First, the homeowner must find out what particular model is best for the home since it is not one-size-fits-all. Those who rush to purchase an HVAC may purchase the wrong sized model. Anyone with a smaller unit in the house might find monthly energy bills are higher than expected, thanks to an overworked unit. Also, the added work and stress could end the system's life much earlier than expected, forcing the homeowner to shop for another new model not too long after already installing one.
Checking and Inspecting the Older Units
Homeowners should be mindful of whether their system is getting ready to fail. Anyone caught off guard by a complete system failure could end up in a challenging position. Imagine having to shop for a new air conditioning system in mid-July when HVAC contractors deal with multitudes of emergency calls. An annual or twice-yearly inspection and cleaning may help prevent such a situation from playing out.
A technician might uncover a serious problem that needs attention. Having the repair work done right away could avoid a disastrous situation when the seasons change. Also, a technician might provide a recommendation to replace the unit ASAP. A professional could determine that the model is on its figurative last legs and won't last through another season of heavy use.
The Busy HVAC Company
Not everyone waits until the last minute to schedule a new installation. So, an HVAC company could already have its employees and technicians booked for jobs for several weeks. That's not to say an HVAC service can't accommodate such requests, but why take the chance? Remember, these companies also deal with emergency repairs and other services associated with malfunctioning and broken-down systems. Many people use their air conditioners and furnaces during extreme temperatures, and that could yield many service calls.
Manufacturers Offer Deals and Special Offers
An HVAC system manufacturer could offer special deals and promotional discounts. Sometimes, they may provide such specials during the off-season to motivate purchases. Keep that in mind when weighing the positives about making an off-season selection.
We've been in business since 1974 and can assist homeowners requiring heating and cooling work. Our team also performs geothermal and boiler work. Give us a call to find out how we can help.